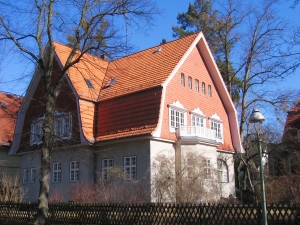 Many of my St. Louis bankruptcy clients are facing foreclosure at the time they come in for their free consultation. These clients want to know if filing Chapter 7 or Chapter 13 bankruptcy will stop their foreclosure sale.
Chapter 7 Bankruptcy
Filing for relief under Chapter 7 of the bankruptcy code can stop a foreclosure. However, it is only a temporary fix, and at most, will keep you in your home for a few more months. The automatic stay protection in a Chapter 7 bankruptcy is short lived, and once it expires, the mortgage company will simply restart the foreclosure process.
Chapter 13 Bankruptcy
If you are serious about keeping your home, you should look into filing a Chapter 13 bankruptcy. Chapter 13 is a repayment plan, and during a three to five year period of time you will be expected to repay the mortgage arrears. In the Eastern District of Missouri, St. Louis bankruptcy debtors are given up to 48 months to cure their pre-petition mortgage delinquency. During this time period, Debtors are protected from foreclosure, as long as they are current in their Chapter 13 bankruptcy plan payment and their ongoing post-petition mortgage payments.

Foreclosure is a serious issue that is currently plaguing our country. If you are facing a foreclosure sale date, you should contact a Missouri bankruptcy attorney to discuss your options. Missouri law states that creditors must give at least twenty (20) days notice of a foreclosure sale. Do not wait until the last minute to meet with an experienced St. Louis bankruptcy attorney or you may end up losing your home.
JPA